White CYC Studio Rental Los Angeles
When deciding on a white cyc rental in Los Angeles, there are several factors to take into consideration. You'll need a space that's the right size and price for your project, whether you're a professional photographer, the director of a music video, a producer from a major studio, or the production manager of a commercial shoot. BLT Studios and Soundstages is proud to have white cyclorama studio space available for rent at affordable prices to help make your creative vision a reality!
Get a custom price quote within 15 minutes
What is a white CYC studio?
A white cyclorama, commonly abbreviated to a white cyc, is a large wall with concave edges that appears to have no corners. These curved walls are often called "infinity cycloramas" as they create the illusion of a seamless, unending backdrop. This ocular trick is created by smoothly connecting the ceiling and the floor, allowing subjects to be captured in a seemingly infinite space. These unique design characteristics also help with lighting, as the curve minimizes unwanted shadows and produces a crisp, clear image. White cycs are used most commonly for fashion photography, branded photo shoots, commercials, and headshots or portrait photography. A white cyc studio is the most popular location for drawing focus to a central photographic subject, reducing noisy background images. While white cycloramas are typically left bare, they can also be lit to add color, texture, and depth. They can also be painted another color entirely, achieving the same infinity effect but with a different hue and style.
FUN FACT
The most popular ads to use a white cyc studio are for Apple. The iconic photos of Apple products alone in front of a white cyc managed to achieve a sharp, modern look that quickly became the go-to for advertisers and brand managers!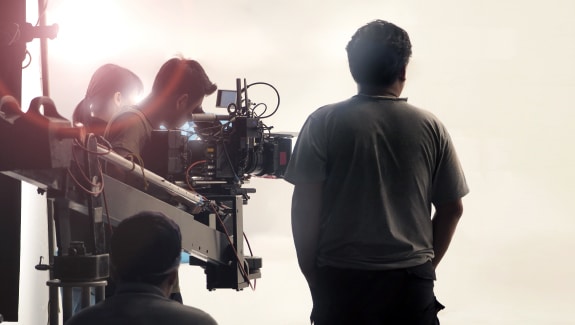 There are a countless reasons why a photographer, film maker, stage manager, or Youtuber might choose to use a white cyc, including:
Versatile Lighting
White cycs are perfect for experimenting with lighting. The right studio rental will offer a professional package to let you create to your heart's content, making your lighting options limitless. Whether you're eliminating shadows or exaggerating them, adding a colorful filter or going for a more natural look, using a white cyc will give you your desired finished product.
Streamlined Set-Ups
Many white cyc studios will have a lighting grid pre-set to best capture the light bounce on the infinity wall. If you're not interested in playing with lighting ideas, you can simply set up and shoot right away!
Crisp Audio Recording
The best white cyc studios are also soundproof, so you won't need to worry about noise pollution if you're filming with sound! This will also reduce any post-production audio recording headaches.
Budget Friendliness
Shooting in a studio rather than on-location can save you money that can instead be put towards your passion project. Additionally, your finished products will need far less editing in post.
Professional Backgrounds
The white cyclorama offers a polished, modern background for your project. There's a reason why shooting advertisements, commercials, and professional portraits in front of a cyc has become so popular. Stay ahead of the curve!
Comfort and Accessibility
Shooting in a studio with a white cyc rather than on location gives you the advantage of controlling the temperature and shooting day or night. Costume changes will also be much easier as models and actors will have easy access to a green room, dressing room, and makeup room.
Why Choose BLT Studios and Soundstages?
BLT Studios and Soundstages has established itself as one of the best studios in Los Angeles. Our white cyc walls are maintained by our professional crew with regular painting using a high-quality matte white finish to ensure that there is no damage, scratches, or smudging when you arrive for your shoot. Our professional lighting has been tried and tested to best capture what you've envisioned.
Don't worry if you need more than a white cyc for your shoot. Our stages can be painted any color you may need or you can simply jump over to one of our green screen sound stages , or one of our photo studios . Our spacious campus is designed to accommodate everything from large crews, to short films, YouTube and influencer productions, commercials, independent producers, and brand photography.
Renting studio space at BLT Studios and Soundstages will allow you to achieve whatever shot you need, all at an affordable price. With multiple stages BLT is an all encompassing production facility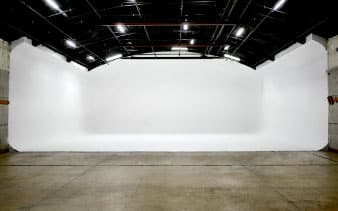 Stage 1
5,500 sq. ft.
Cyclorama: 3 Wall 50'x50'x50
Power: 1800 amps, 3 phase
BLT Studios and Soundstages White Cyc Studio Rentals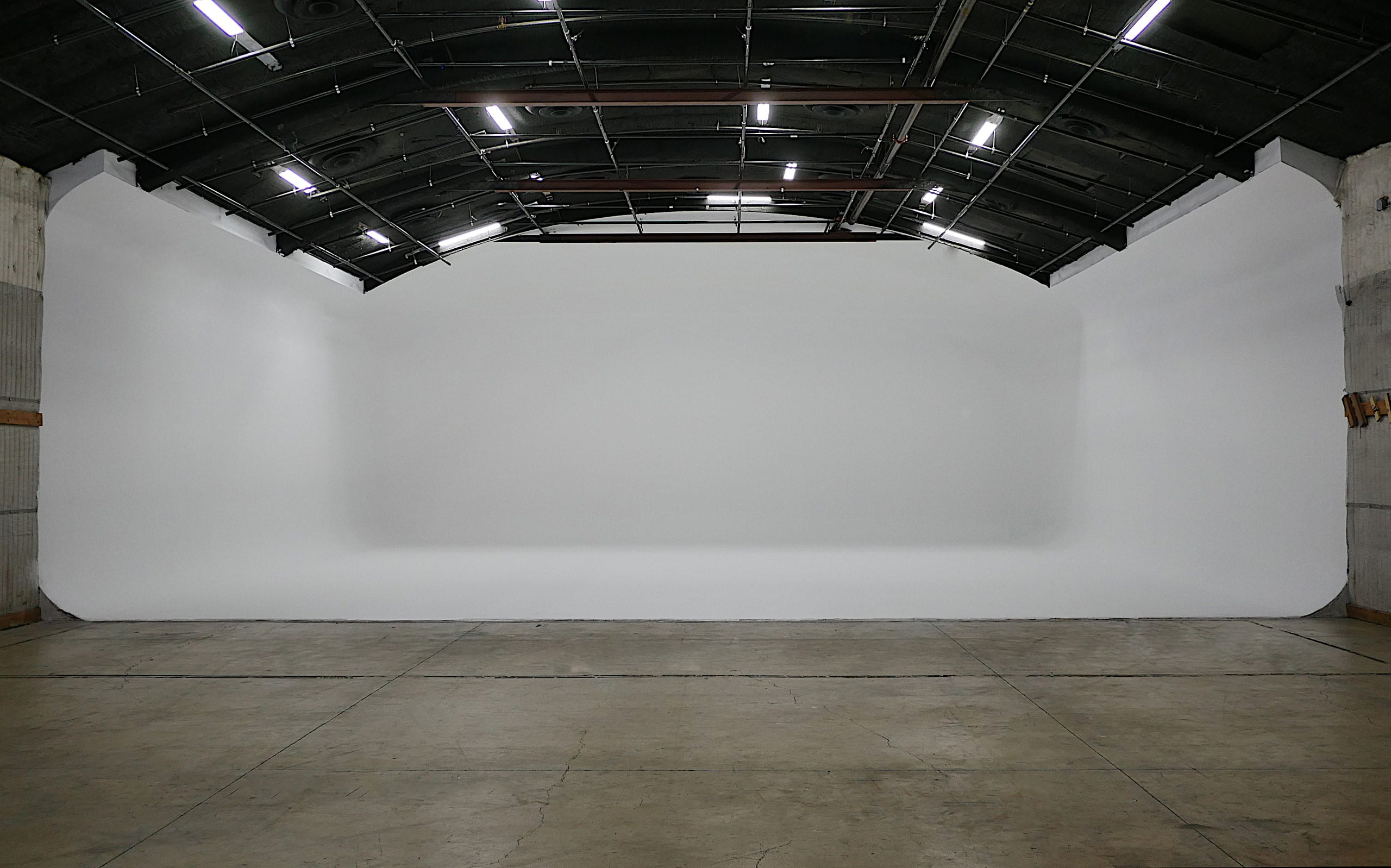 Soundstage 1
5,500 sq. ft.
Cyclorama: 3 Wall 50'x50'x50
Power: 1800 amps, 3 phase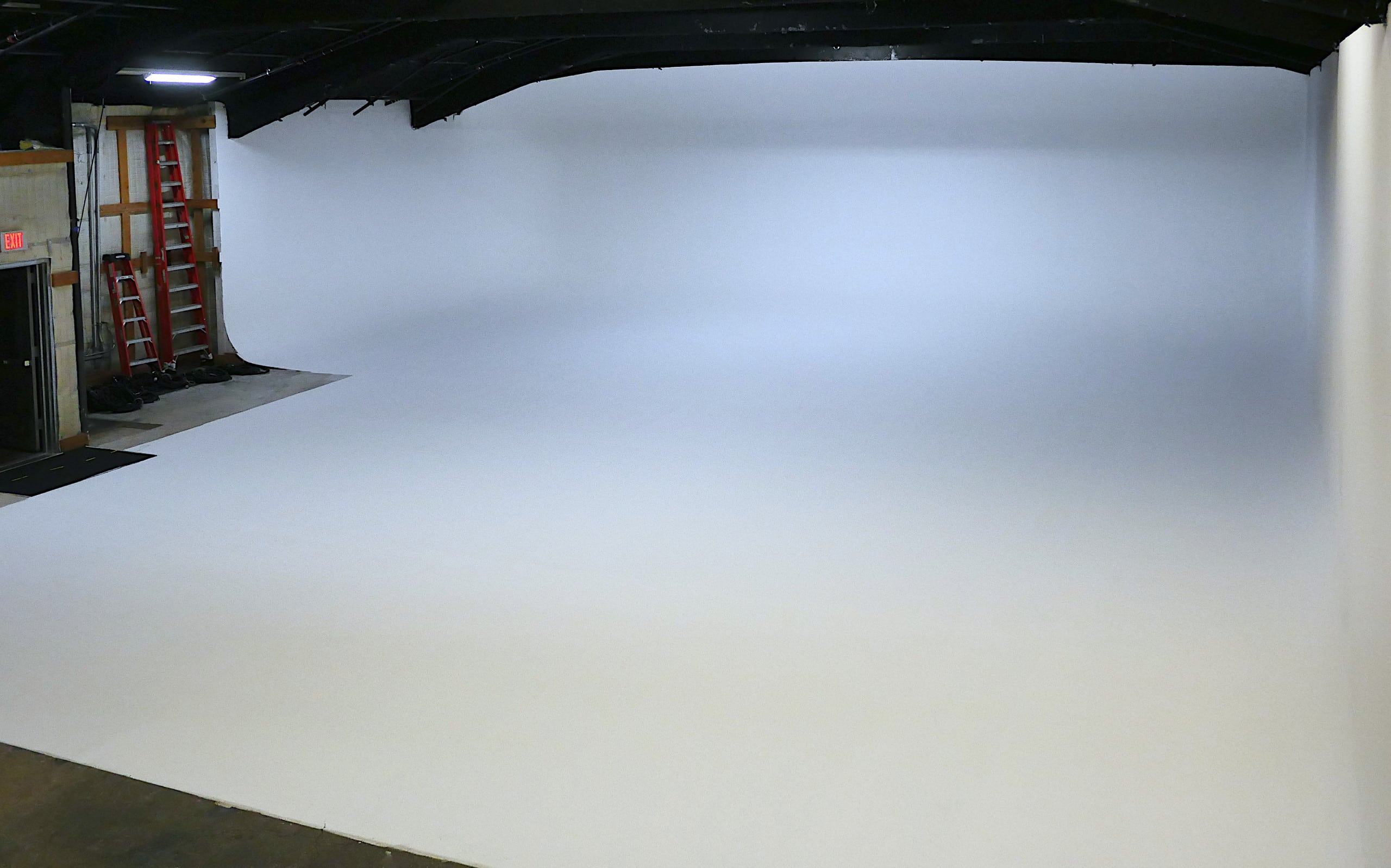 Soundstage 2
4,720 sq. ft.
Cyclorama: 3 wall 49'x71'x30
Power: 1200 amps, Single Phase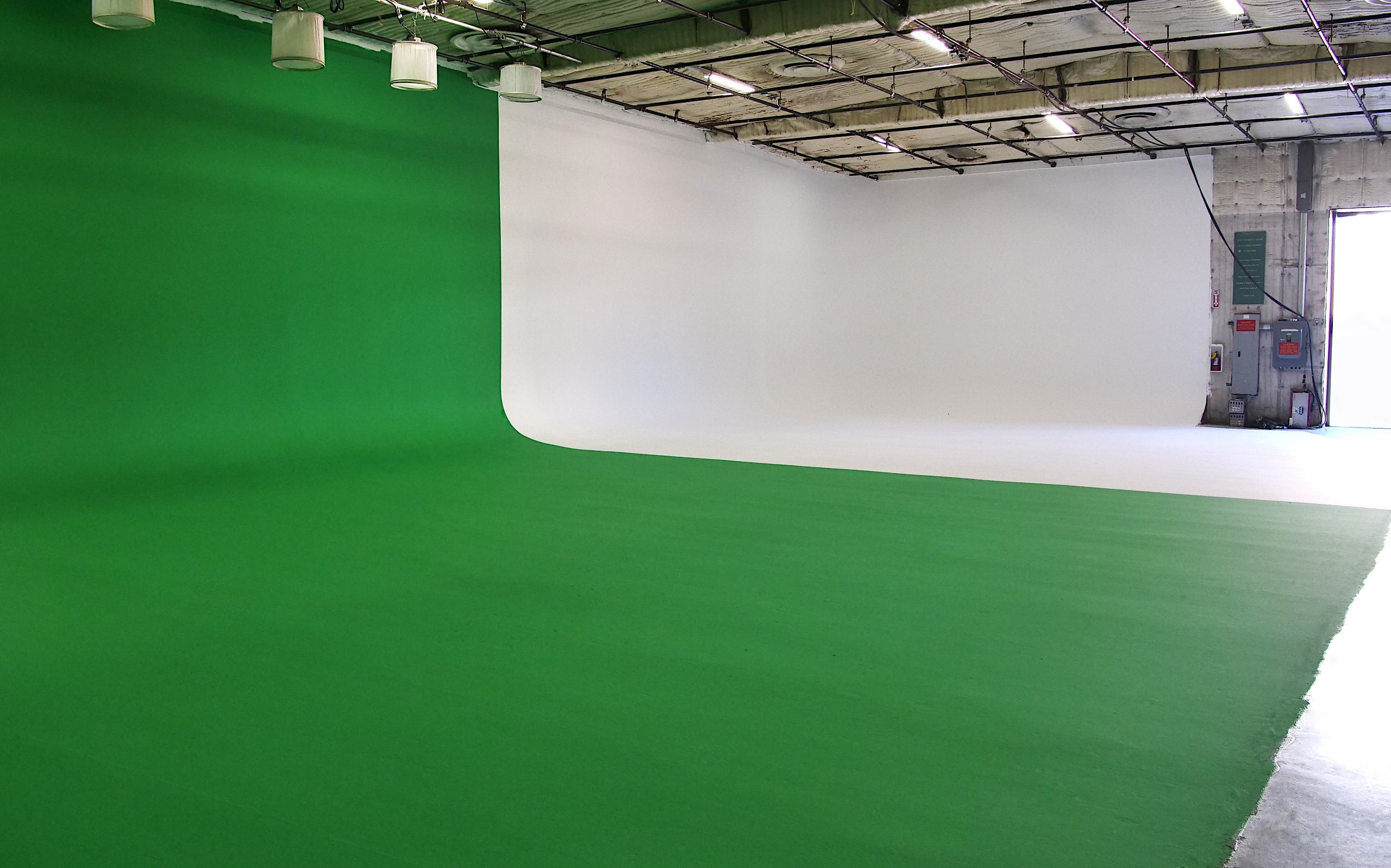 Soundstage 3
3,750 sq. ft.
Cyclorama: 3 wall 74'x37'x24
Power: 1200 amps, Three Phase
Get A Custom Quote Within 15 minutes
Or talk to a Production Expert — available 24/7