Soundstage Rental Los Angeles
There are many sound stages in Los Angeles, which is why choosing the right sound stage rental space is an important part of any film project, regardless of budget or time constraints. Whether you're filming an independent feature, a feature film, a music video, a Hollywood blockbuster, or a Youtube series, BLT Studios have the perfect soundstage rental for any project. Our world-class amenities are conveniently located in southern California in the heart of Hollywood, offering more than 30,000 square feet of premier soundstage space for rent for your film production at an affordable price.
Get a custom price quote within 15 minutes
A soundstage is a large, soundproof structure, typically characterized by high ceilings and expansive, open spaces. These structures are specifically designed for the production of film and television projects and are a fundamental part of the Hollywood and Los Angeles film industry. The soundproofing feature of a soundstage eliminates external noise interference, providing a controlled environment for more efficient filmmaking. This noise control allows for simultaneous filming and audio recording, reducing the need for post-production audio dubbing. Unlike a silent stage, which is not soundproofed and susceptible to outside noise, a soundstage is optimized for recording dialogue along with the visuals, making it an essential asset in theatrical film-making.
FUN FACT
A sound stage space is different from a so-called "silent stages" which, funnily enough, are not soundproofed! That's what makes small sound stages so important: with professionally soundproofed stages, dialogue from actors is captured in the moment, adding a layer of authenticity to the performances on film.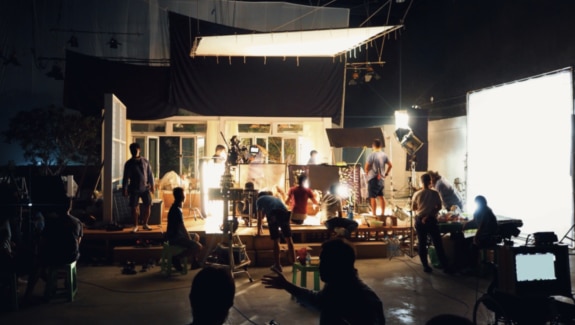 In comparison to filming on location, renting a sound stage is a safe bet for any filmmaker, photographer, Youtube creator, or television producer. Sound stages have numerous benefits, including:
Controlled lighting
The best sound stages will have lighting packages that can be adapted to whatever specifications your project may require. When lighting set-ups are effectively in your control, you won't need to worry about shadows, blown-out images, or dimly lit shots.
Creative camera shots
Due to sound stages having large, open spaces for sets to be built in, camera set-ups are limitless. When walls can be moved and spaces readjusted to get the shot you want, your production will have much more flexibility and creativity with the camera angles you can achieve.
Crisp audio
Sound stages are soundproofed to allow for dialogue and room sound to be recorded in real time. Without outside noise pollution threatening your shots, you're free to be as loud or as quiet as you want without fear of being drowned out. You'll never have to worry about local construction, leaf blowers, or overhead airplanes ruining your recording ever again!
Quality experiences
Shooting on-location usually means having to face off against the elements of weather. Opting for a soundstage rental in Los Angeles allows you to control the environment, including state-of-the-art air conditioning, ensuring comfort and convenience during your production.
Efficient filmmaking
When all of the above elements are considered, choosing a sound stage is guaranteed to make for a more efficient, stream-lined filming experience. The less time it takes to film a project, the more money in your budget can be put towards other creative uses. Shooting in affordable sound stages means you're working on your own schedule, in full control of your budget and time.
Why Choose BLT Studios for Soundstage Rental in Hollywood?
BLT Studios and Soundstages has a reputation for offering the best boutique sound stages in Los Angeles. Our high-quality affordable sound stages include not only one green room but multiple green rooms, production offices, and enough customizable space for almost any size cast and crew. Our sound stages are built to accommodate the most demanding projects, all made easier and efficient with our on-site grip and electric packages . At Hollywood soundstage, our friendly and competent staff are ready to assist you with whatever you need, whether it's selecting the latest lighting, the most cost-effective grip package, or helping you manage your budget. If there's anything we can do to make your job easier, you can rest assured we'll do it. You can also make use of our green screen studio and our white cyc studio ! Whether you're new to the film industry, an established production company, a Hollywood producer or a budding Youtube personality, BLT Studios and Soundstages will work with you to ensure you walk away with everything you envisioned for your project, and more. That's why BLT Studios and Soundstages have the best boutique sound stages Los Angeles has to offer.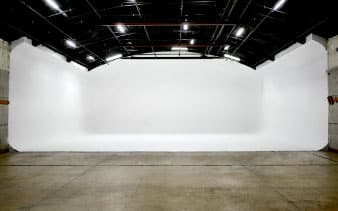 Stage 1
5,500 sq. ft.
Cyclorama: 3 Wall 50'x50'x50
Power: 1800 amps, 3 phase
BLT's Soundstages for Rent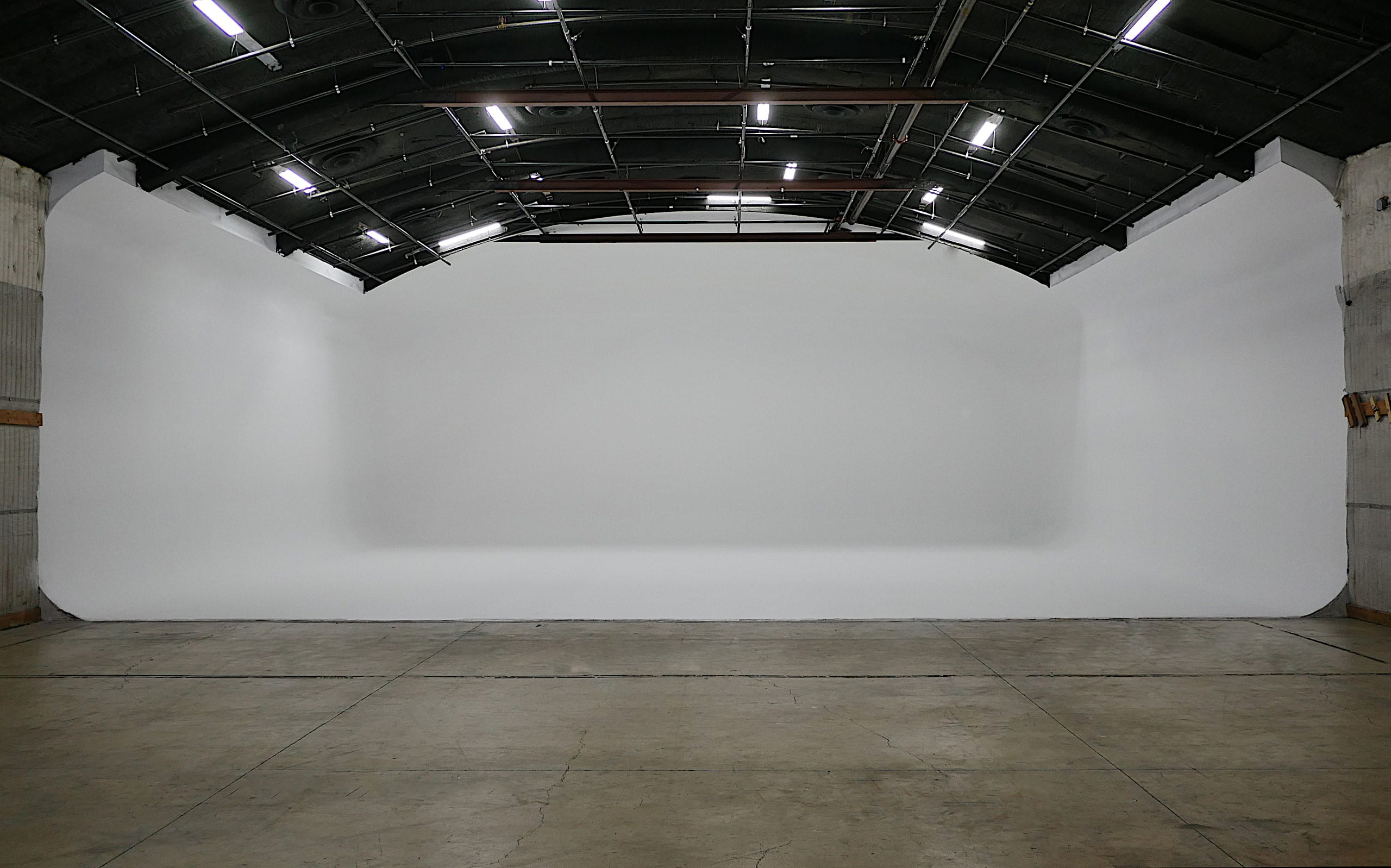 Soundstage 1
5,500 sq. ft.
Cyclorama: 3 Wall 50'x50'x50
Power: 1800 amps, 3 phase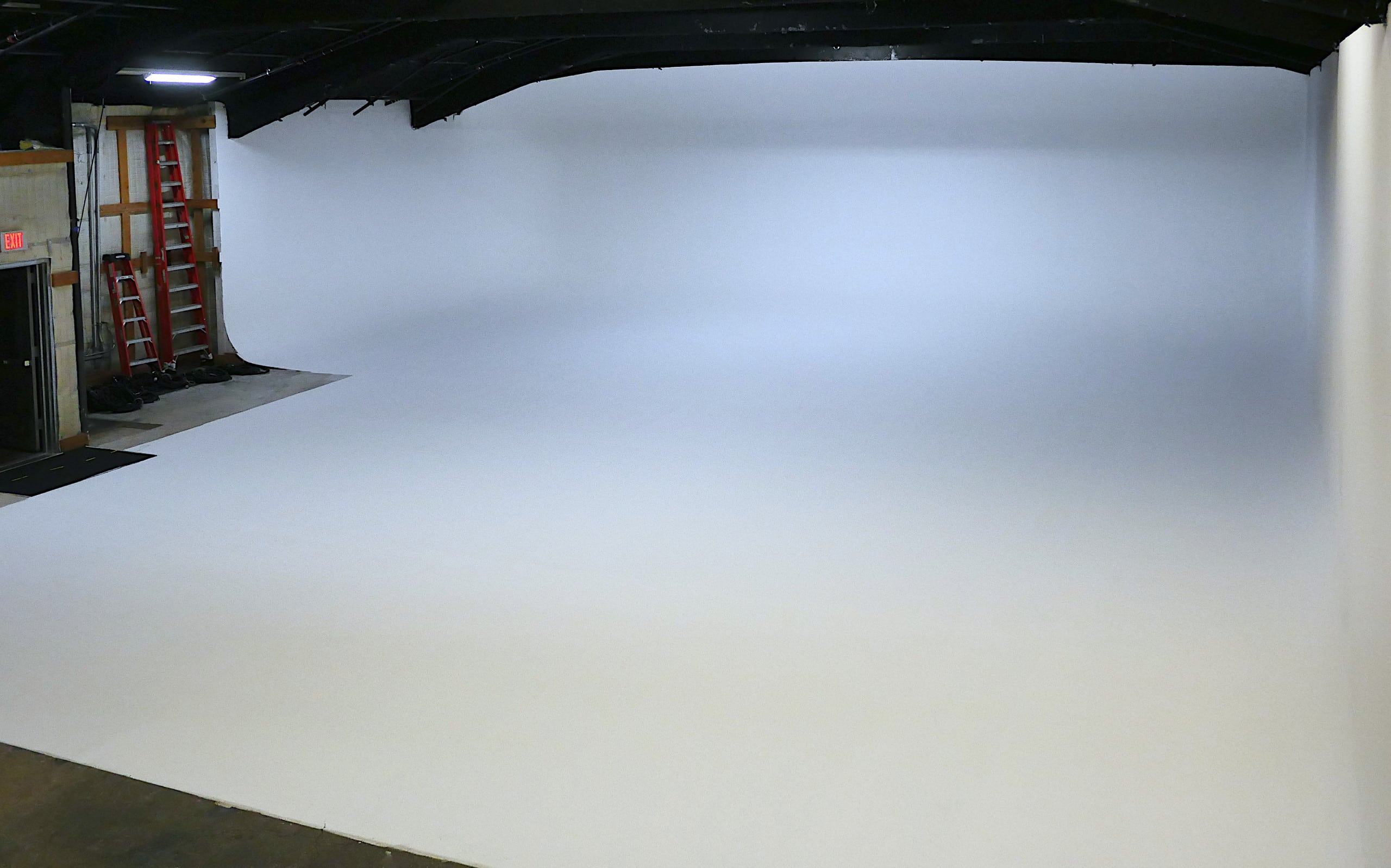 Soundstage 2
4,720 sq. ft.
Cyclorama: 3 wall 49'x71'x30
Power: 1200 amps, Single Phase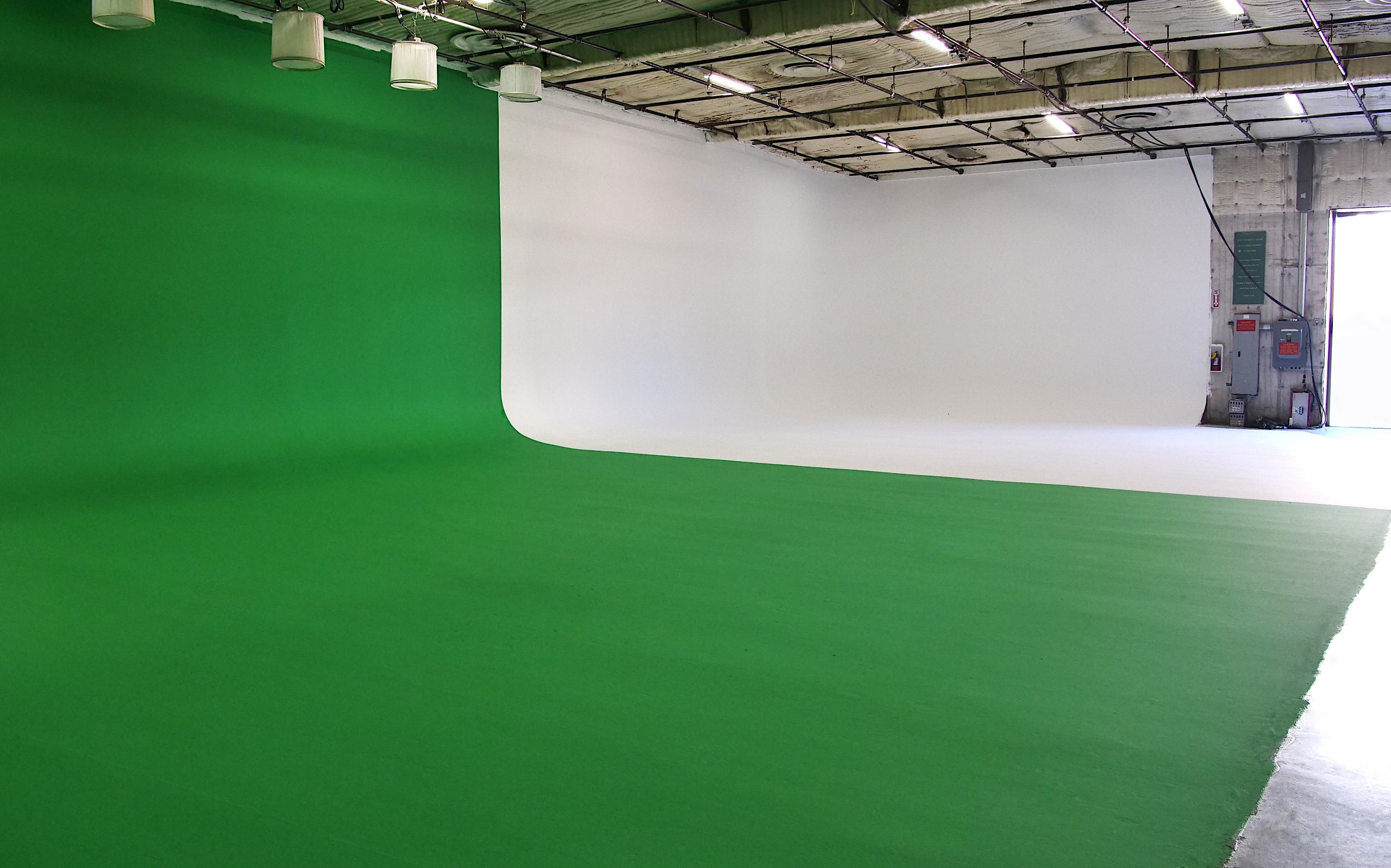 Soundstage 3
3,750 sq. ft.
Cyclorama: 3 wall 74'x37'x24
Power: 1200 amps, Three Phase
At BLT Studios and Soundstages, we specialize in offering the best soundstage rentals in Los Angeles. Our professional team is ready to consult with you to understand your unique needs and help you book the perfect studio. We operate premier soundstages equipped with state-of-the-art equipment, ideal for recording, rehearsing, and producing music or any other audio-visual content.
Our soundstages are not just spaces for rent; they are platforms where creativity meets technology. Whether you're looking to record a music video or rehearse for a live performance, our soundstages provide the perfect environment. We offer a range of services, from equipment rental to professional sound engineers, to ensure your production is a success.
We understand that every project is unique, which is why we offer custom price quotes to provide the most cost-effective solutions for your needs. You can easily request a quote and we'll respond within 15 minutes. At BLT Studios and Soundstages, we're not just a rental service, we're your partner in production. Experience the difference by booking your next soundstage rental with us.
Get A Custom Quote Within 15 minutes
Or talk to a Production Expert — available 24/7
Frequently Asked Questions
Is it Possible to Decrease the Number of Rental Days if the Project is Completed Early?
Yes, We will apply any deposits received towards their final invoice.
Can the Soundstage Accommodate Green Screen or Special Effects Work?
Yes, Stage 3 features a split green and white cyclorama (cyc), and while pyrotechnics are permitted, they require the presence of a certified pyrotechnician and potentially the approval of the Fire Marshall, depending on the scope of work.
What is the Policy on Set Construction and Breakdown within the Rental Period?
Art build and art wrap days can be booked at a lower rental rate if additional time is needed.
Additional dumpsters may be required for larger amounts of construction debris.