PHOTO STUDIO RENTAL LOS ANGELES
BLT Photography Studio Rental, Los Angeles
Choosing the best photo studio to rent for your project can be tricky. With so many options available, it's hard to know which space will deliver the highest caliber results. That's why BLT Studios is proud to offer a variety of different photo studio spaces. Our professional photo studio options are perfect for amateur or professional photographers, each space differing in size and style. Regardless of whether this is your first photography session or your one-hundredth professional Hollywood shoot, BLT Studios will have the photo studio rental that Los Angeles creatives will want to use.
Get a custom price quote within 15 minutes
Available Photo Studios For Rent
What Is Photography Studio?
Photography studio is a purpose-built workspace for photo shoots. These shoots are called studio photography/sessions, provided a controlled environment that enhances the quality and efficiency. They feature large, open spaces that facilitate the creation of diverse backgrounds for shoots, offering a more convenient and flexible alternative to on-location shooting. Equipped with professional lighting packages, these photo studios enable creatives to manipulate the aesthetics of each shot, from adjusting shadows to creating desired effects. While photo studios can be used for any type of photography, they are most often used for brand product photography, food photography, headshots, and wedding photography. Technically any space where photography is done can be considered a photo studio, but professional photography studios allow for better control of the creative environment, making the process more efficient while also making clients and models more comfortable. Additional benefits such as green rooms, dressing rooms, and extra space for a crew of any size ensure that everyone at the studio space will be working in an optimal environment.
FUN FACT
Photo studios aren't just white empty spaces. The best professional photo studios you can rent also feature design elements such as a white cyclorama and a green screen. With these additional shooting options, the project of your dreams can be created in a one-stop shop!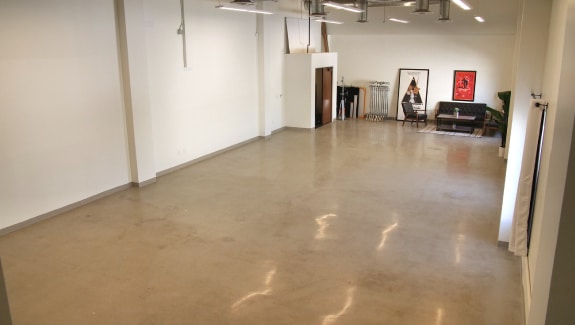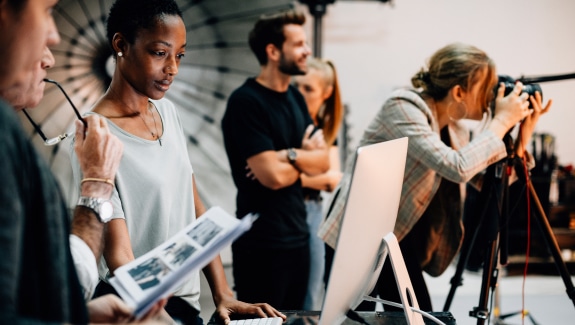 There are countless reasons why an amature or professional photographer would prefer to work in a photography studio as opposed to shooting on location, including:
Creative flexibility
Working in a photo studio allows for several different set-ups to be used in one location. Photographers can change the color of backgrounds, bring in an array of props, and even build several different sets. What would take several days to shoot in multiple locations instead can be accomplished in one day.
Affordable costs
Renting a photo studio is typically far less expensive than shooting on-location, as additional costs such as travel expenses, set-up times, and local permits can add up quickly. Without having to deal with so many extra hurdles, your shooting time will be cut in half, reducing your costs significantly.
Flexible filming
There's no limit to the amount of camera angles you can use when working in a photo studio. Thanks to the open stage space of the studio, you can get as many shots as you want without having to rearrange your surroundings.
Professional control
Filming on location is always tricky, as elements such as natural light and weather can change with little to no notice. Shooting in a climate-controlled photo studio with professional lighting eliminates these worries, allowing you to shoot what you want, when you want.
Better working conditions
Photo studios supply amenities such as a dressing room, makeup room, and green room allow your models privacy and your crew access to necessities like bathrooms and kitchens.
Why Rent BLT's Los Angeles Photo Studio?
With five studios of varying sizes, configurations, and a wide price range, Our Los Angeles photo studios are equipped to handle almost any photographic project. With access to a green screen and a white cyclorama, BLT photo studios in Los Angeles can help you actualize your creative vision in one simple location. Tall ceilings and open spaces in our rental photo studios are ideal for crews of all sizes, as well as inventive camera angles and unique sets. BLT Studio in Hollywood is proud to offer lighting and grip packages ideally suited to all projects, big and small. Our professional employees will work with you to guarantee a smooth production, assisting you throughout your rental period in any number of ways. Cast and crew will feel comfortable and taken care of, thanks to our ample amenities including green rooms with private bathrooms and showers, wardrobe rooms, makeup rooms, lounges, and kitchens. Fashion shoots, professional headshots, brand advertising, Youtube content, and food photography can all be accomplished with ease at the best Los Angeles photo studios available right in the heart Hollywood.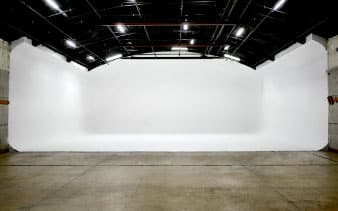 Stage 1
5,500 sq. ft.
Cyclorama: 3 Wall 50'x50'x50
Power: 1800 amps, 3 phase
BLT's Photo Studio Spaces For Rent In Los Angeles
These are the 5 well-equipped photography studios in Los Angeles that BLT rents out for professional photography.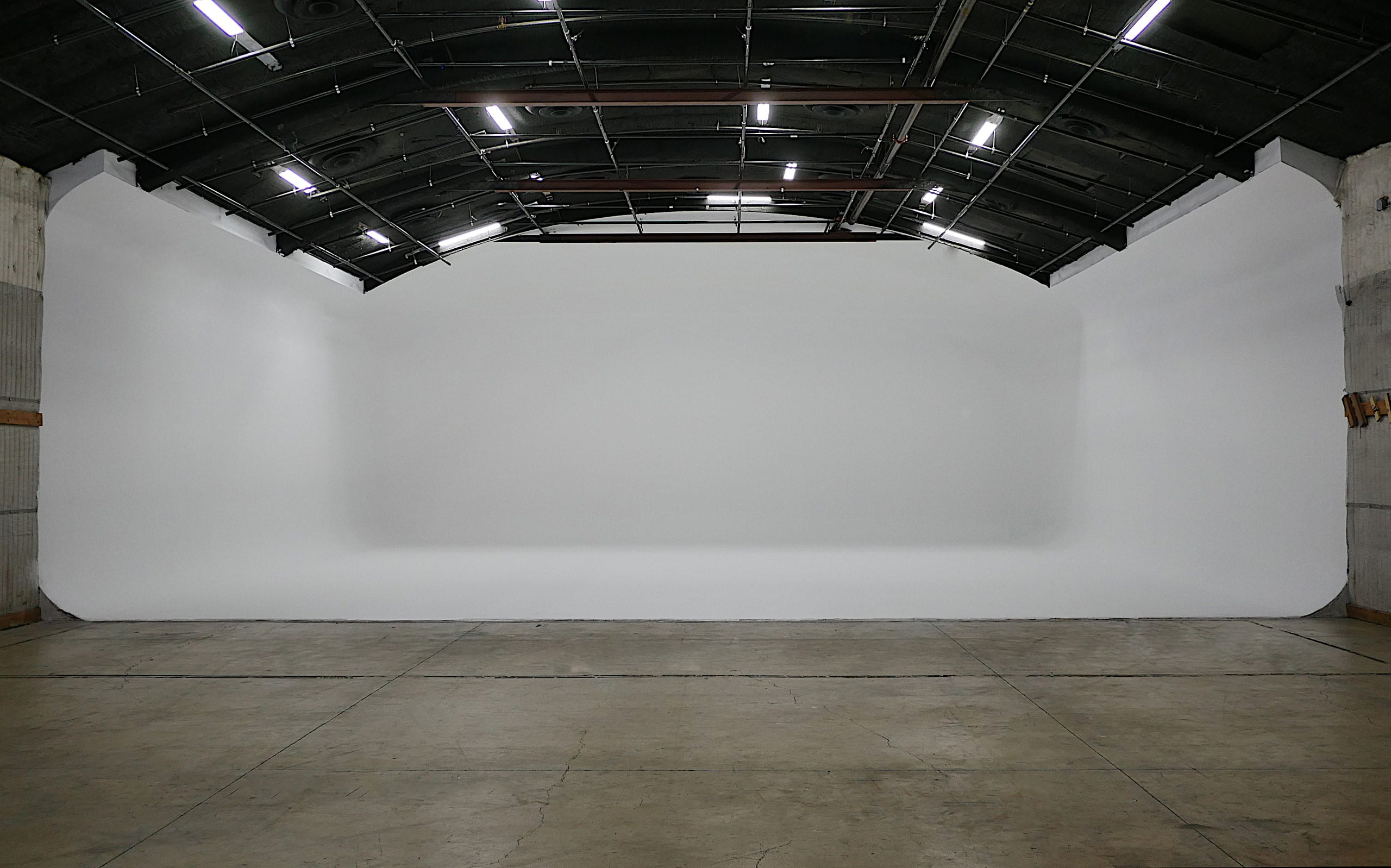 Soundstage 1
5,500 sq. ft.
Cyclorama: 3 Wall 50'x50'x50
Power: 1800 amps, 3 phase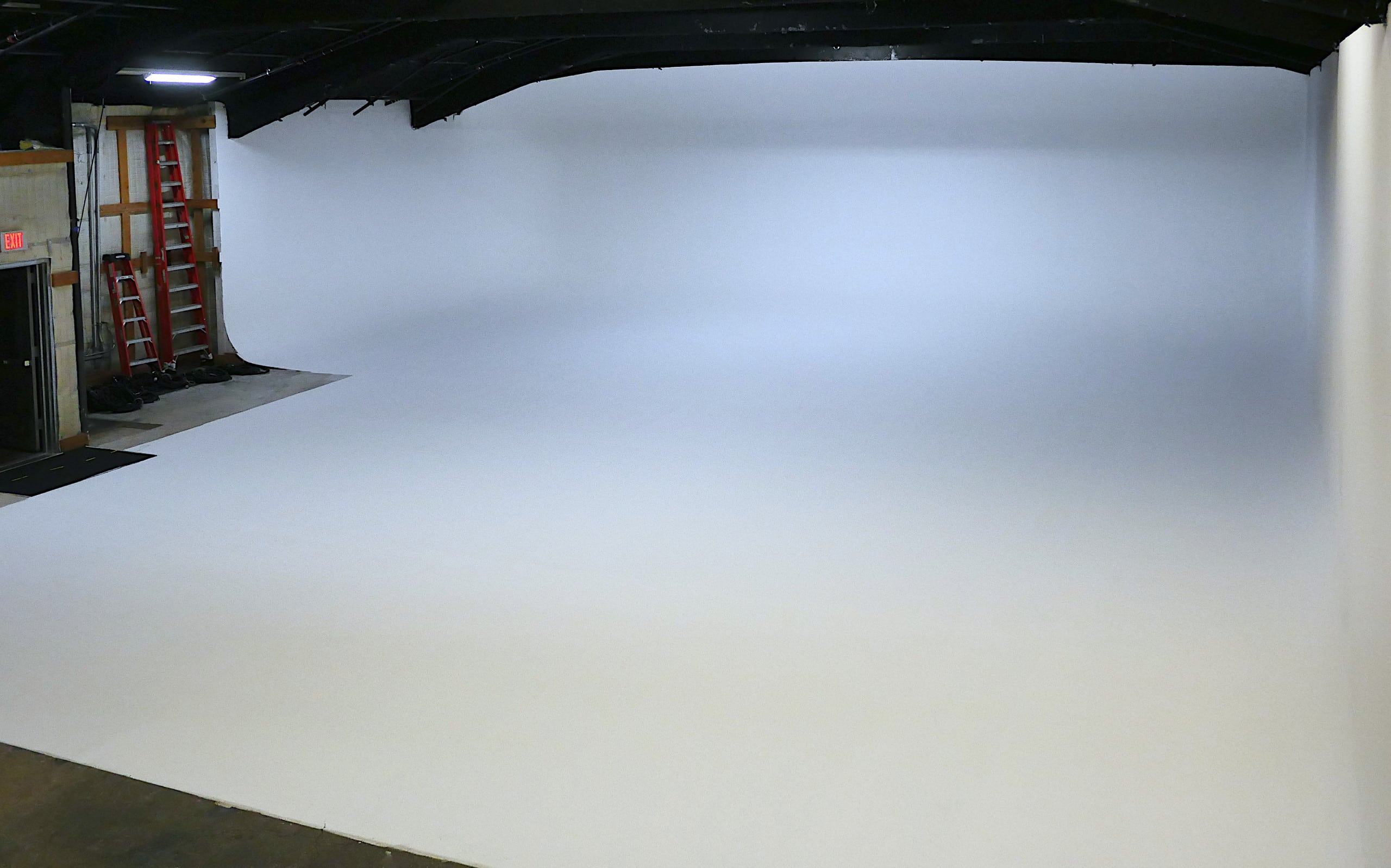 Soundstage 2
4,720 sq. ft.
Cyclorama: 3 wall 49'x71'x30
Power: 1200 amps, Single Phase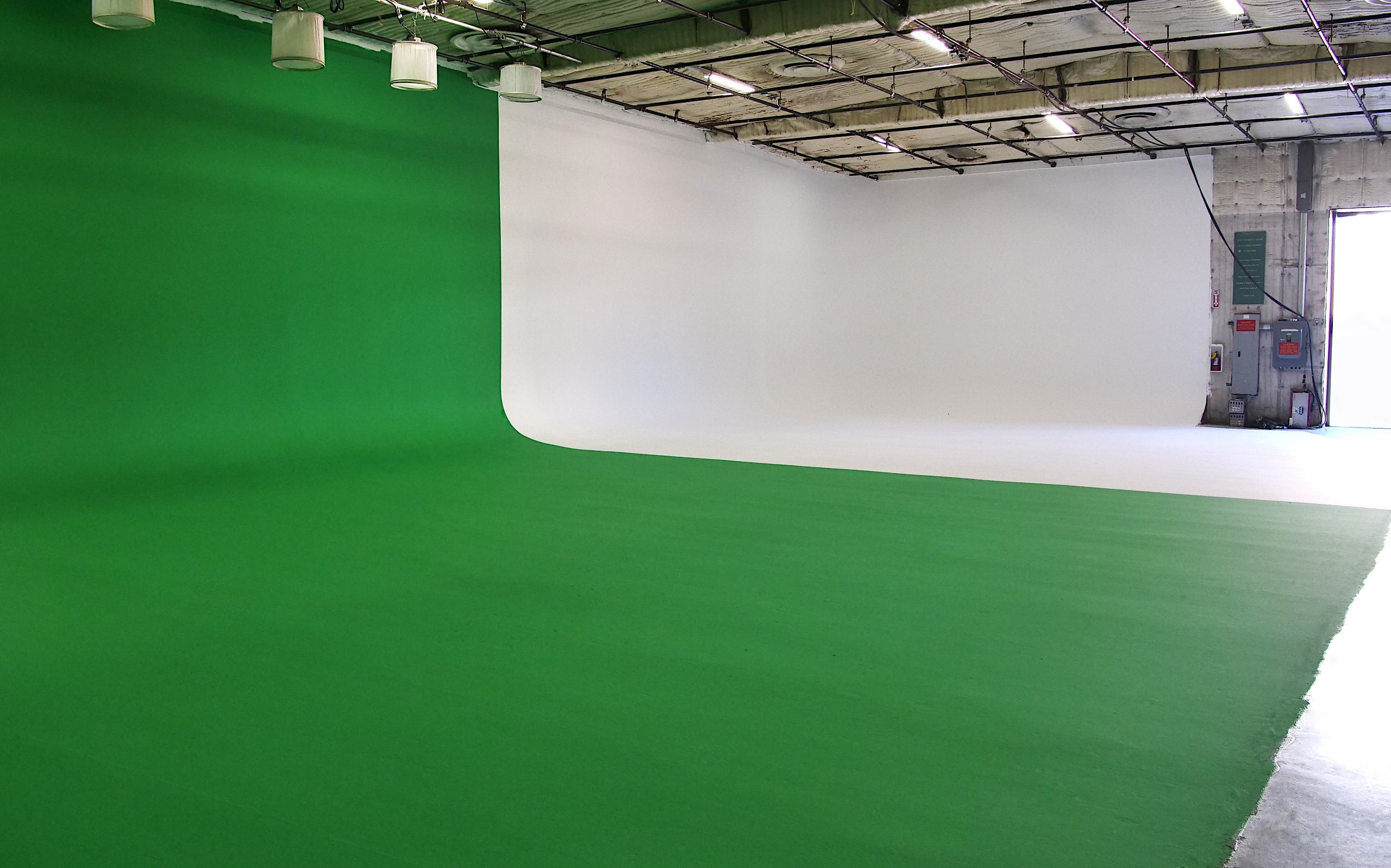 Soundstage 3
3,750 sq. ft.
Cyclorama: 3 wall 74'x37'x24
Power: 1200 amps, Three Phase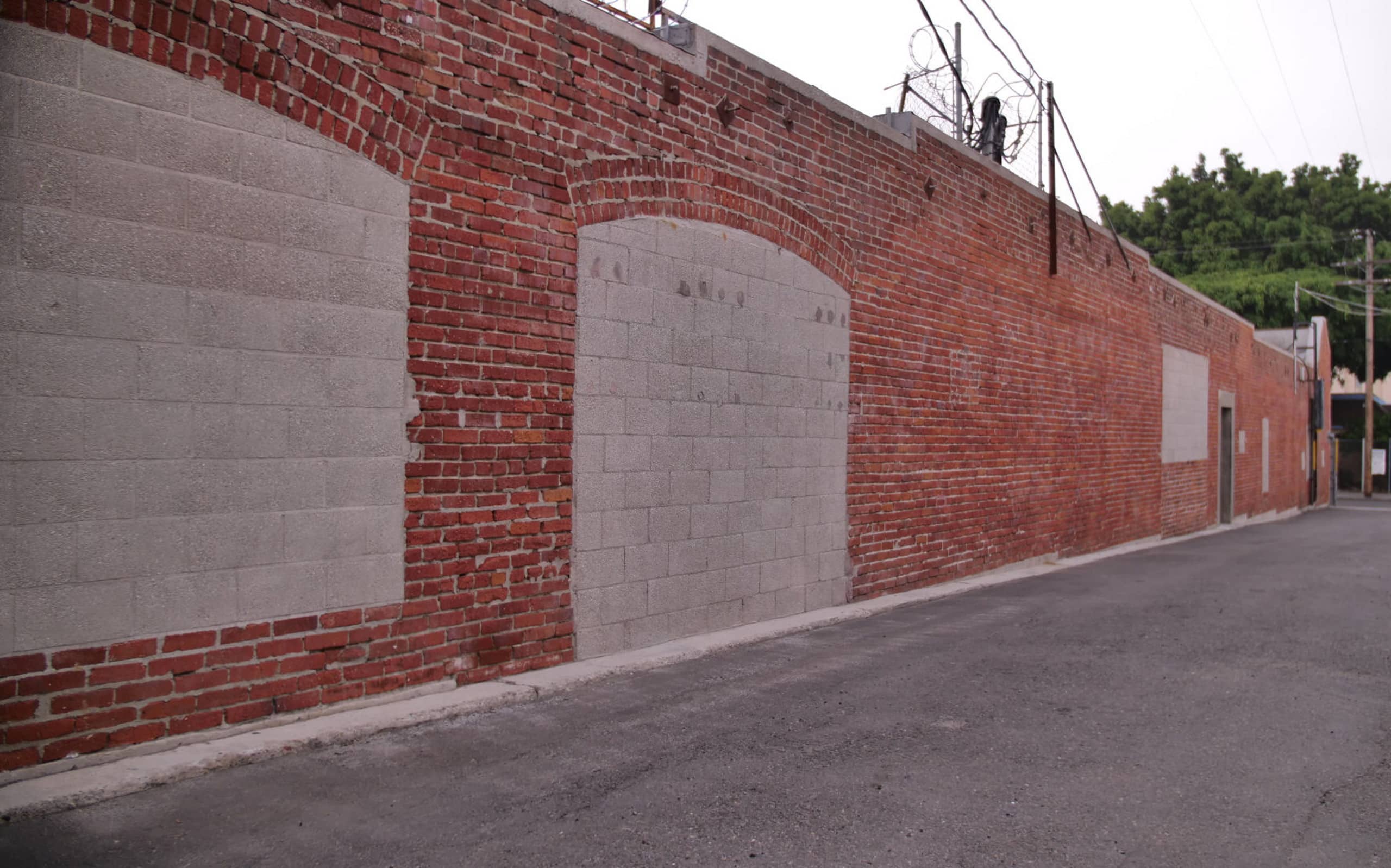 Backlot
149 ft. of original 1920's Hollywood brick
Easy access to power and production space

View Backlot Details
Get A Custom Quote Within 15 minutes
Or talk to a Production Expert — available 24/7
Frequently Asked Questions
Is BLT Studios an Affordable Option for a Photography Studio?
Yes, BLT Studios offers a variety of photo studio spaces at different price ranges, making it an affordable choice.
What Types of Photography Can Be Done at BLT Studios?
BLT Studios is equipped for brand product photography, food photography, headshots, wedding photography, fashion shoots, professional headshots, brand advertising, Youtube content, and more.
What Amenities are Included in the BLT Photo Studio Rental in Hollywood?
Amenities include green rooms with private bathrooms and showers, wardrobe rooms, makeup rooms, lounges, and kitchens. The studio spaces also offer professional lighting packages and the use of a green screen and a white cyclorama.