GREEN SCREEN STUDIO RENTAL LOS ANGELES
Good green screen technology can define a project. If done with professional lighting, quality design, and attention to detail, your work can stand out from the crowd. If you're looking for the best green screen studio in Los Angeles that works with cutting-edge technology to ensure the highest quality result, look no further than BLT Studios and Soundstages. Here you'll find the best green screen studio technology at our Los Angeles soundstage rentals .
Get a custom price quote within 15 minutes
Available Green Screen Studios
What is a Green Screen Studio?
A green screen studio is a large, empty studio space that is painted a specific shade of green. This shade of green will later allow creators to digitally superimpose an image into the background, replacing the green with whatever the creator wants. The process of filming with a green screen involves chroma key photography; the editing of the footage in post is called chroma key compositing. These green screens can be used for television shows, music videos, big budget action films, small independent movies, a music video, prestige Hollywood feature film projects, and even newscasting! Whether you want to show someone flying through a futuristic world or simply want the background of a city you're not filming in, green screen technology can help you get the results you want. While chroma keying photography can be done against a wall simply painted green, the best green screen companies use a curved background to allow for more creative camera angles, superior lighting, and a more quality final product.
FUN FACT
Before most footage moved to digital film, background screens were blue. However, new digital cameras are more receptive to the color green. Green is also less similar to natural skin or hair tones, which means you're less likely to accidentally chroma key the wrong image.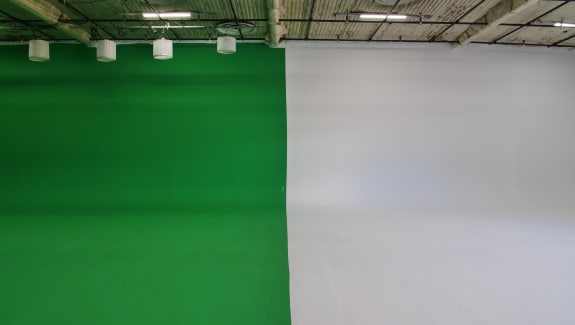 Why Choose a Green Screen Studio?
There are a variety of reasons why a filmmaker, photographer, or stage manager might choose to use a green screen space, including:
Saving money
Shooting in a green screen space is typically less expensive due to its versatility. The more efficient your film shoot is, the less money you'll need to pay. Green screens save filmmakers time and energy.
Saving time
A green screen shoot makes camera set-ups infinitely simpler. With a need to dress a set drastically reduced, you'll be saving time while saving money.
Having unlimited options
Green screen photography allows you to change the background of any shot to whatever you want, as many times as you want. Each sound stage and green screen space can become whatever you can dream of. The sky's the limit, so dream big!
Controlling the environment
Shooting on location can be a huge headache, especially when it comes to controlling things like weather and sound. Green screen studios allow you to control every aspect of your surroundings. You won't need to rent a recording studio when you use a green screen stage!
BLT Studios and Soundstages are working at the top of their game, offering a full-time green screen studio space as well as three additional three-wall white cyclorama sound stages capable of being repainted green. The walls of our green screen Soundstage 3 are painted with only the best quality chroma key paint and are often touched-up between set-ups enabling your subjects to pop crisply against the background. Our green screen Soundstage 3 comes pre-hung with ten 2K space lights to ensure that the cyc walls are evenly lit and ideal for cinematography and post-production. All BLT soundstages come with an abundance of space, including ancillary production rooms enabling easy customization to provide the necessary configurations specific to your production. Our Soundstage campus is the perfect HQ for everyone, from independent filmmakers to Youtube stars to big-budget Hollywood directors. Put simply, BLT studio is the best green screen studio rental Los Angeles has to offer!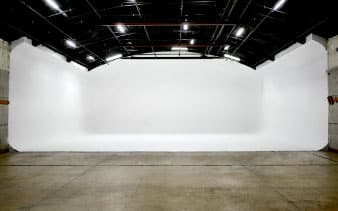 Stage 1
5,500 sq. ft.
Cyclorama: 3 Wall 50'x50'x50
Power: 1800 amps, 3 phase
BLT Studios and Soundstages Green Screen Studio Rentals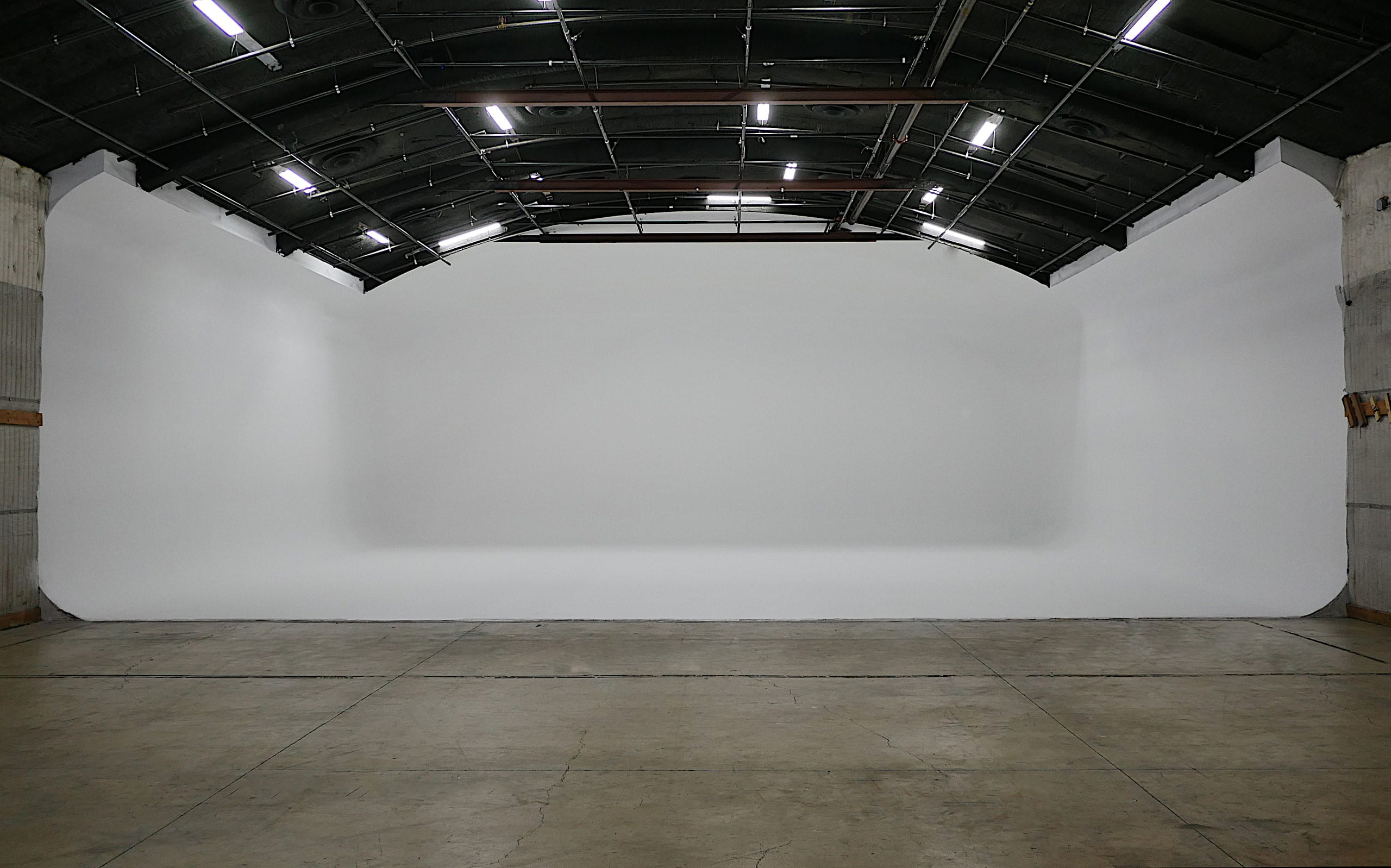 Soundstage 1
5,500 sq. ft.
Cyclorama: 3 Wall 50'x50'x50
Power: 1800 amps, 3 phase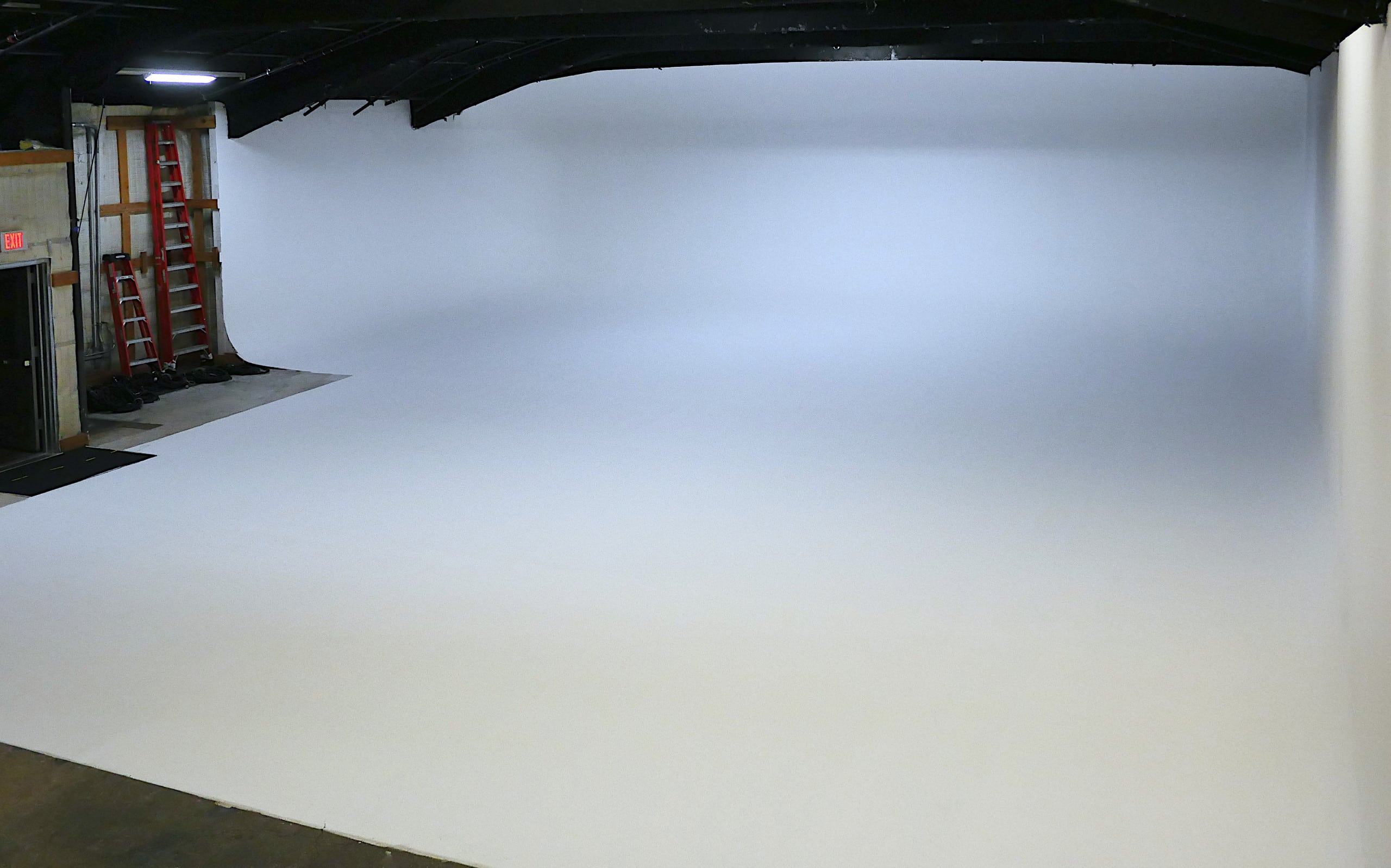 Soundstage 2
4,720 sq. ft.
Cyclorama: 3 wall 49'x71'x30
Power: 1200 amps, Single Phase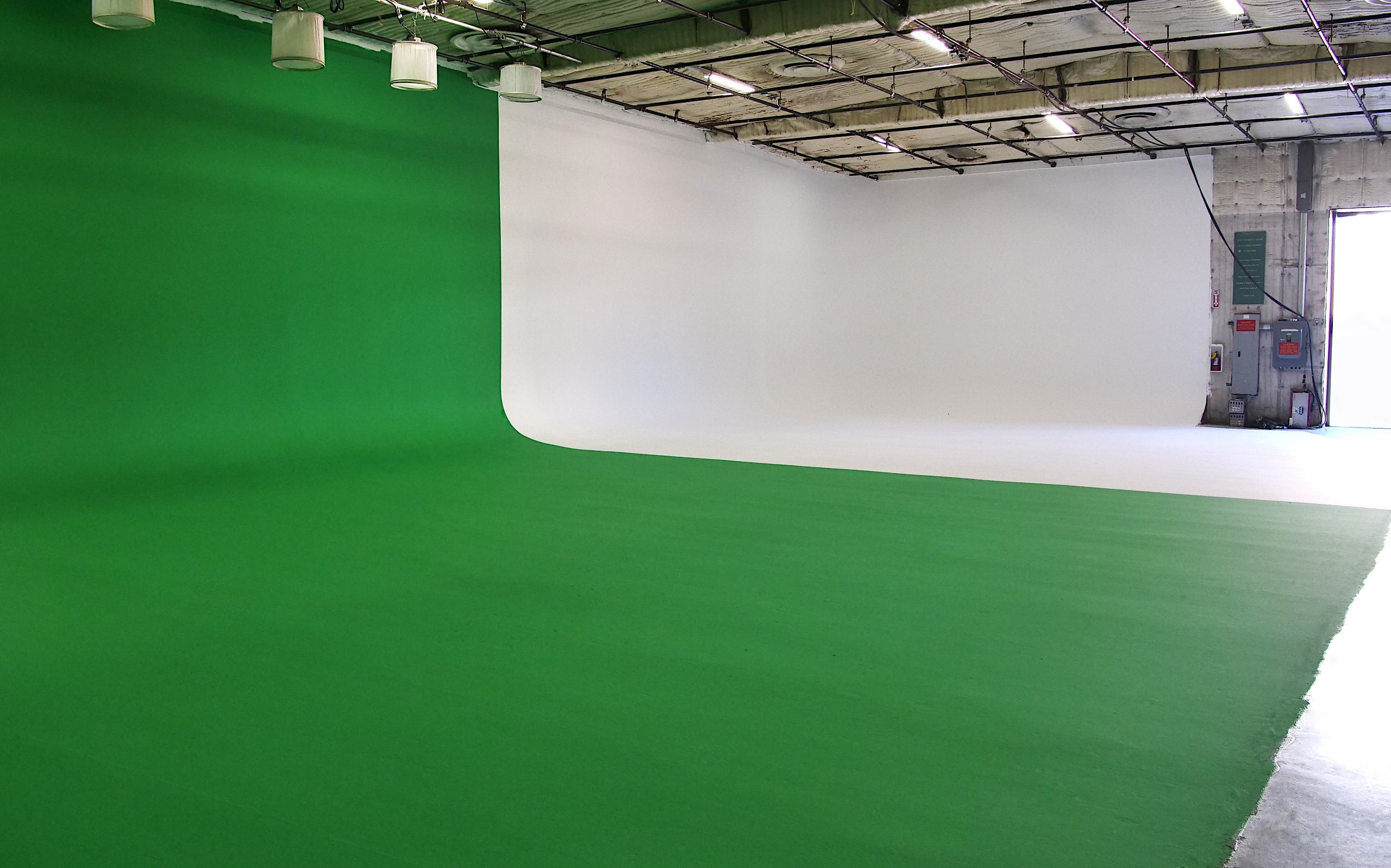 Soundstage 3
3,750 sq. ft.
Cyclorama: 3 wall 74'x37'x24
Power: 1200 amps, Three Phase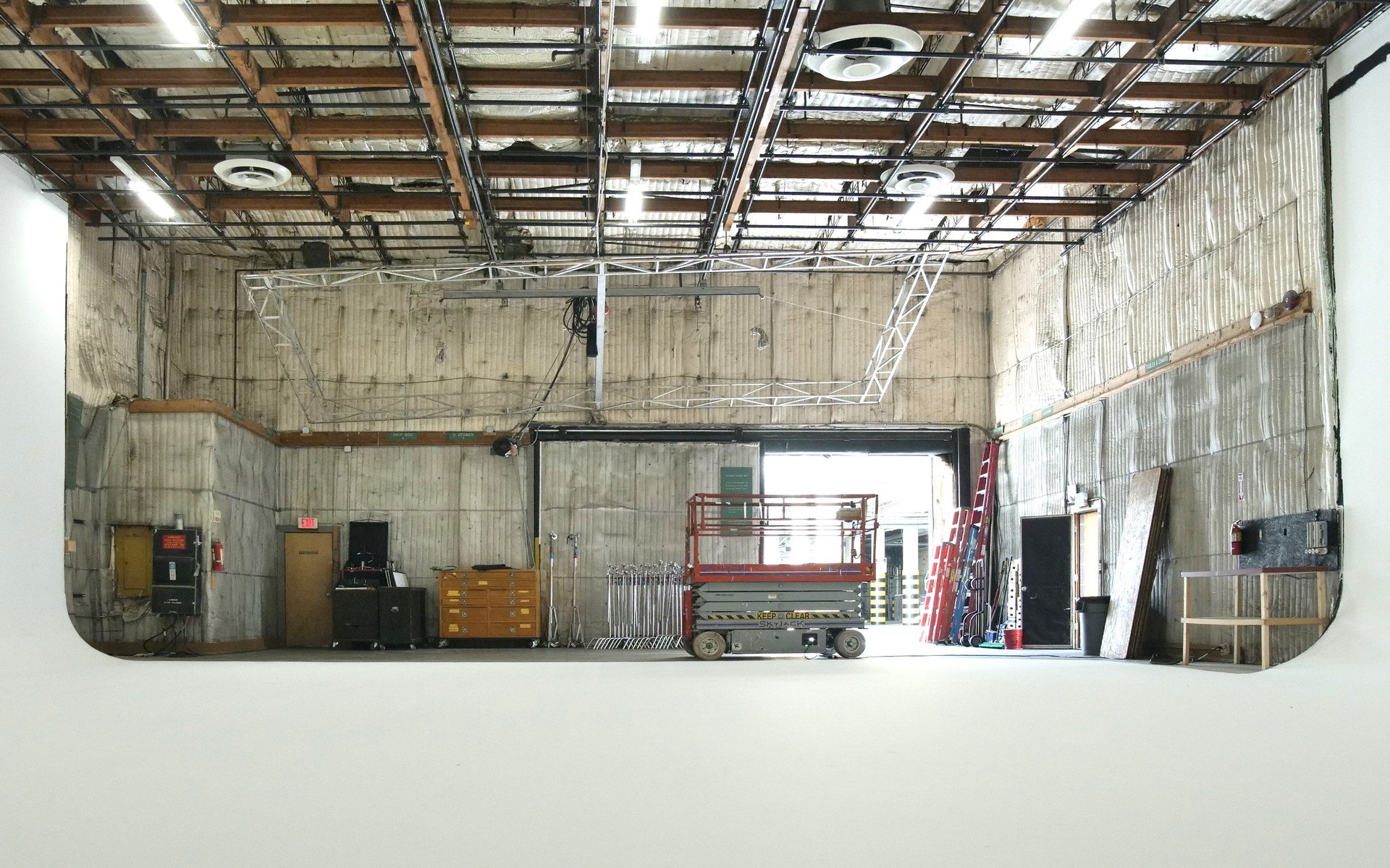 Soundstage 4
3,240 sq. ft.
Cyclorama: 3 wall 45'x52'x30'
Power: 1800 amps, Three phase.
Get A Custom Quote Within 15 minutes
Or talk to a Production Expert — available 24/7